Lt. Governor Brian Calley Shows Leadership In MSU-Nassar Scandal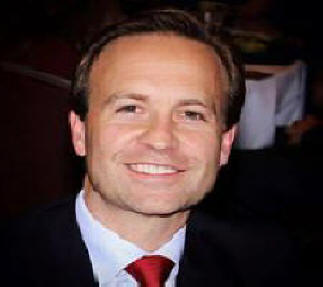 Lt. Gov. Brian Calley
Lt. Gov. Brian Calley was right in how MSU should settle with Nassar's victims. MSU agreed to pay Nassar's victims five hundred million dollars.
Michigan State University should move quickly to place Larry Nassar in its past history. What was stated in the nice article by Michigan Lt. Governor Brian Calley in the March 14, 2018, Detroit Free Press is the path that MSU should take. Lt. Governor Calley wrote that MSU should establish a fund to compensate the victims of Nassar by mediation and stop fighting their lawsuits. The interim MSU President John Engler has stated that the funds to pay the victims will come from Michigan taxpayers and MSU students. John Engler may see his primary role as defending MSU and Michigan taxpayers.
Lt. Governor Calley should continue his leadership role in bringing closure to the MSU-Nassar Scandal because he has advocated the best path and will be fair, just, and honest.
The Role of Michigan House Reps In Moving Michigan State University Beyond Larry Nassar
Michigan House Reps and Michigan State Senators have a vital role to play in the direction of the litigation and outcome because they can amend rules concerning the Nassar civil lawsuits against MSU, and control the taxpayer's funding of MSU.
Rep. Michael Webber, a MSU graduate and alumnus, should take an active role since he attended MSU, and may be familiar with some of the schools problems. What is he going to do concerning Nassar's victims?
Ted Golden, M.D.