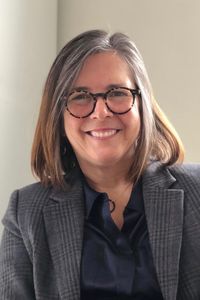 Barb Anness vs. Mark Tisdel
Why I Am Voting For Barb Anness

Barb Anness (D) and Mark Tisdel (R) are competing for the open seat in the Michigan House of Representatives District 45 (Rochester, Rochester Hills, Oakland Township) this November, 2020.  I will be voting for Barb Anness for the following reasons.
I place a lot of my voting decision on how the candidates stand on the issues.  After carefully reading both candidates' web sites I like
Barb Anness's
position on many of the issues that are at the fore front of this election.  This is especially so concerning education and healthcare.  On
Mark Tisdel's
web site there is a glaring lack of stating positions on the contemporary issues. He has nothing (as of 10/01/20) on education, healthcare, and other issues that are important to me. 
I like to know who a candidate is beholden to by checking the big donors to the candidate.  I will give you a link to
Mark Tisdel's
donors and
Barb Anness's
donors.  Mark Tisdel has received a substantial amount from PACs and members of the DeVos family.  Barb Anness has received less from special interest groups.  Money does influence legislators votes. 
I give credit to both candidates for having been very active in the community.  Barb Anness is a member of the Rochester Hills Community Schools Board of Education and Mr. Tisdel was on the Rochester Hills city council.  I feel that Barb Anness will better address the needs of our community, especially concerning the education of our children. 
I will vote for Barb Anness.