Michael Webber (R) is a very good undefeated politician, but...
Michael Webber (R) served six years in the Michigan House of Representatives starting in 2015. The Republicans enjoyed a comfortable majority in the Michigan House during the time that Webber served. Webber's accomplishments compared to his Republican peers in the Michigan House are lackluster, and most likely will remain that way should he serve in the Michigan Senate. I feel that his Democrat opponent Padma Kuppa would better serve the people in Michigan Senate District 9.

Our District is fortunate to have some of the best public schools in Michigan.
The Republican educational agenda concerning public education especially that espoused by Tom McMillan, Mike Webber, and Betsy DeVos of choice and transfer of public funds to private educational enterprises may seem appealing for some, but would fracture the excellent Rochester Community School District and School Districts in Macomb County.
In the League of Women Voters guide in 2018 and also in 2022 Webber stated that roads are a top priority in Michigan. He was very proud of passing legislation in 2015 to fix the roads. Mike, Why are they still broken and the number one problem? It is time to get Webber off the road to Lansing.
I am very concerned about our children growing up healthy and remaining healthy. Many states have taken active measures to protect children, and so should Michigan. Mike and many Republicans are opposed because they are regulations. I told Mike that preventing cancer should out weigh his across the board philosophical opposition to regulations. Preventing individuals under age 18 from using commercial tanning beds or Tobacco 21 laws to prevent the sale of tobacco products to those under age 21 will reduce the chance of your children developing melanoma, lung cancer, other cancers, and emphysema as adults.

In Michigan a concealed pistol license (CPL) is required in order to carry a concealed pistol. Before the CPL is issued, Michigan a "shall issue" state requires the applicant to meet certain requirements such as training in pistol safety, concealed carry regulations, and demonstrating minimal proficiency on a firing range. Michigan allows unregulated open carry of all guns in most public areas such as downtown Rochester. You do not see individuals carrying guns in downtown Rochester because gun owners know that the public does not want individuals carrying guns in our downtown or other public areas.
In 2017 Mike voted for unregulated concealed pistol carry by doing away with the concealed pistol license (CPL).
The bill passed the Michigan House. This would allow any pistol owner to carry concealed. A bad idea in my opinion. How many uncertified, unregulated, untrained pistol packin shooters do you want in downtown Rochester?
Unregulated concealed carry was not voted on by the Michigan Senate during that legislative session. It is doubtful that Gov. Synder would have signed legislation that would allow unregulated concealed carry. What about next year if the legislatures approve unregulated concealed carry, and we have a Republican governor who is more pro guns? Rochester can help block unregulated concealed carry next year by voting for Padma Kuppa.



In his two signature pieces of legislation Rep. Webber has put the best interests of the individual behind other interests.

He wanted to limit the liability of municipalities to individuals when their basements flood due to faulty municipal storm sewers. Bill did not pass. Currently trucks have to allow passing cars sufficient space for lane entry. Webber proposed legislation (HB-5749) that autonomously driven truck caravans (platoons) will not be required to have their trucks spaced a sufficient distance apart for passing cars to enter the lane. This no space requirement could pose a safety hazard if you wanted to enter a lane occupied by a long line of trucks. Furthermore, in Michigan autonomous drive technology is not tried and proven. HB-5749 passed the Michigan House in a very partisan vote. Similar legislation did not pass in the Michigan Senate. Webber should not have an opportunity to propose this legislation again.

Webber has not followed the rules and made a real mess for himself concerning political contributions. In 2016 he was fined $1,725 by the Secretary of State for improperly reporting political contributions that he received. More recently the Michigan Secretary of State has cited Webber for improperly diverting over $21,000 from his political finance committee to other political finance committees. Action was threatened against Webber if he does not get the money returned.
To Webber's credit he has not said that Trump lost the election due to fraud.
Mr. Webber states on his web site that he is right on the issues. However, very few issues are mentioned, and the ones that he identifies do not give any details on what he plans to do. Lowering the cost of living gets bold print, but gives no details. For Michigan I would like Mike to propose fair taxation of healthcare expenses to lower my cost of living, because I pay all my healthcare expenses including insurance premiums with after tax dollars. Many folks shell out a lot of after tax dollars for healthcare expenses. Mike graduated from MSU. Justice has not been delivered to the citizens of Michigan concerning the Nassar scandal. Mike should speak out about firing unethical MSU attorney Kristine Moore, a Nassar enabler.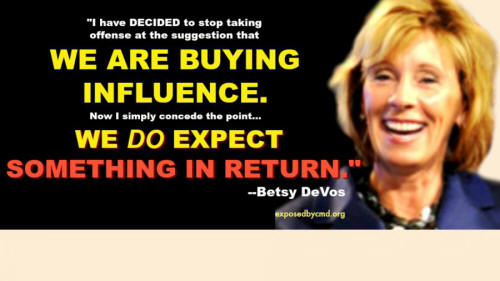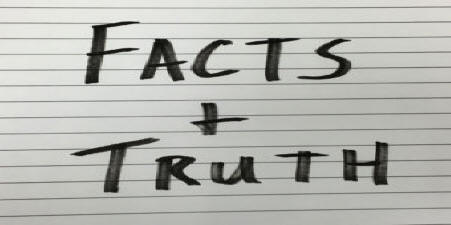 Dr. Ted Golden, a senior, criticizes Rep. Mike Webber's Senior Update Fall 2018 Mailer